overview
Fusionstak has in depth experience in using most of the modern development languages, platforms, and frameworks being requested today. We have mastered agile software development approach to meet the changing needs of our customers.
Solutions
Bringing Speed and Efficiency to the Warrant Issuance Process
High Performance

Redundant servers in one of the worlds top hosting environments deliver maximum performance capabilities.

Great Support

World class support team ready to serve our clients every need at any hour day or night.

Enhanced Security

Hosted in CJIS compliant environment with the highest security protocols.

Centralized Data

All of your data in one central location allows for quick retrieval and integration.

Front and backend technologies

Fusionstak supports Software as well as on-premise deployments, ensuring applications are always optimised for the best possible user experience.

Supporting Database

Fusionstak provides advanced management tools to clients who want to take their IT Service Management to a higher level.
Features and Benefits
Electronic Warrant Automation
Law enforcement officers can take action quickly when they have probable cause.

The automated process can be used on any web-enabled mobile device.

Reduces the possibility that a suspect will be warned about the arrest warrant – enhancing the safety of the officer and the public.

Reduces overtime for officers and off-duty interruptions for judges.

Allows more time to apprehend and convict criminals and less time for processing paperwork.

CloudGavel has decreased the time we spend on getting warrants signed and approved.  We can now spend more time keeping our communities and citizens safe.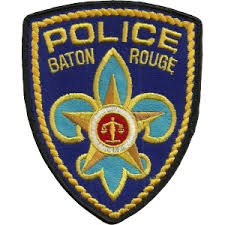 CloudGavel has really streamlined our warrant process.  We now obtain warrants faster and more effectively.  CloudGavel has not only improved our manpower efficiency, but it has enhanced our investigative abilities by helping us rapidly secure valuable evidence, information, and dangerous felons.  Furthermore, we are reducing our manhours on calls and increasing our savings on fuel cost each time we us CloudGavel.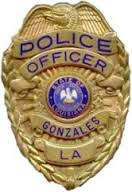 CloudGavel has tremendously increased our efficiency relative to how officers and investigators secure search and arrest warrants.
Electronic Warrant Benefits
Law Enforcement Benefits
Allows officers to respond as a situation develops.
Seize evidence before it can be lost or destroyed.
Arrest suspects before they flee.
Advance officer's physical and legal protections.
Reduces or eliminates travel time to have warrants approved.
Allows officers to be in the community instead of being behind a desk.
Reduces errors in paperwork and procedure.
Prosecutor Benefits
Streamlines the legal review and approval process.
Review warrants from any internet connected device.
Reduce paper copies and waste.
Eliminate travel and wait time for review.
Audit trails ensure proper procedures have been followed during application and approval.
Judicial System Benefits
Judicial review can be conducted from anywhere at any time on an internet connected device.
Fast and accurate warrant submissions.
Automated filing and archived warrant search feature.
Complete warrant history and an audit trail is available to ensure proper procedures are followed.
General Public Benefits
Protects constitutional rights by ensuring proper procedures are followed and the presence of proper judicial oversight.
Helps decrease crime by putting officers on the street instead of behind a desk.
Efficient use of taxpayer funds during times of lower tax revenues and budget restrictions.