Raising The Bar
Electronic Warrants
A National Award Winning Solution
overview
Innovative Criminal Justice Solutions
CloudGavel is an information technology solutions company dedicated to serving the law enforcement, state, and local government marketplace. By leveraging our intellectual assets, business knowledge, and quality processes, we are committed to providing value through innovative solutions for our clients. We strive to become the provider of choice for our clients and the best workplace for our people. We help organizations prepare for the future by improving business processes and designing effective information technology systems, which are key to improving service delivery to their citizens.
Solutions
Bringing Speed and Efficiency to the Warrant Issuance Process
High Performance

Redundant servers in one of the worlds top hosting environments deliver maximum performance capabilities.

Great Support

World class support team ready to serve our clients every need at any hour day or night.

Enhanced Security

Hosted in CJIS compliant environment with the highest security protocols.

Centralized Data

All of your data in one central location allows for quick retrieval and integration.

Universal Technologies

CloudGavel can be fully used on any internet enabled device or computer. 

Supporting Database

Custom API's allow you to integrate CloudGavel with your current RMS which eliminates the redundancy of entering data in multiple systems. 
Electronic Warrant Benefits
Law Enforcement Benefits
---
Allows officers to respond as a situation develops.
Seize evidence before it can be lost or destroyed.
Arrest suspects before they flee.
Advance officer's physical and legal protections.
Reduces or eliminates travel time to have warrants approved.
Allows officers to be in the community instead of being behind a desk.
Reduces errors in paperwork and procedure.
Prosecutor
Benefits
---
Streamlines the legal review and approval process.
Review warrants from any internet connected device.
Reduce paper copies and waste.
Eliminate travel and wait time for review.
Audit trails ensure proper procedures have been followed during application and approval.
Judicial System Benefits
---
Judicial review can be conducted from anywhere at any time on an internet connected device.
Fast and accurate warrant submissions.
Automated filing and archived warrant search feature.
Complete warrant history and an audit trail is available to ensure proper procedures are followed.
General Public Benefits
---
Protects constitutional rights by ensuring proper procedures are followed and the presence of proper judicial oversight.
Helps decrease crime by putting officers on the street instead of behind a desk.
Efficient use of taxpayer funds during times of lower tax revenues and budget restrictions.
Speed.  Efficiency.  Accuracy
CloudGavel simplifies and expedites the warrant approval and issuance process by allowing public safety officers to use any device with secure internet access to log on to our web application and generate a warrant.  After the electronic warrant is automatically populated, it is then electronically sent to a judge for review and approval.
CloudGavel enables law enforcement officers to act quickly and to ensure the safety of those officers as well as the general public.  Law enforcement officers are able to take action as soon as they have probable cause, thereby reducing the possibility that a suspect will be tipped off and flee.  An electronic warrant can be created by an officer while in his/her squad car and sent electronically to a judge.  If required, a secure video conferencing link between the officer and judge can be utilized.  A judge is able to review the warrant and respond from anywhere, eliminating the need to physically be in an office.  Once the warrant is approved and issued, the officers can print it from a portable printer in his/her vehicle.
CloudGavel saves countless hours, and even days, of lost time over the course of a year.  By maximizing the efficient deployment of police resources, agencies reduce unplanned overtime used to process warrants and file paperwork.  The total cost of CloudGavel's electronic warrant platform can quickly be recouped by the savings generated over the current manual process.  CloudGavel allows officer work hours to be used for the apprehension and conviction of criminals by reducing the time it currently takes to process paperwork.

CloudGavel has decreased the time we spend on getting warrants signed and approved.  We can now spend more time keeping our communities and citizens safe.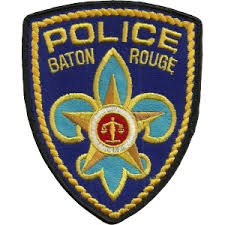 CloudGavel has really streamlined our warrant process.  We now obtain warrants faster and more effectively.  CloudGavel has not only improved our manpower efficiency, but it has enhanced our investigative abilities by helping us rapidly secure valuable evidence, information, and dangerous felons.  Furthermore, we are reducing our manhours on calls and increasing our savings on fuel cost each time we us CloudGavel.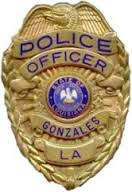 CloudGavel has tremendously increased our efficiency relative to how officers and investigators secure search and arrest warrants.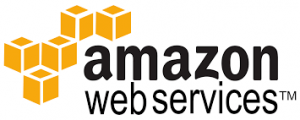 CloudGavel Selected as Finalist for Amazon's Partner in Innovation Award
CloudGavel was selected as a finalist in Amazon's City of a Cloud contest.  This is a contest that focuses on tech companies throughout the world that are making huge advancements in providing top-notch solutions to the public sector.  This is a tremendous honor for us to be a finalist out of the thousands of companies who were vetted by Amazon.  CloudGavel is only the second Louisiana company to ever be chosen as a finalist and the only one that services the Public Safety community.  It's true validation that we are focused on delivering the best product the market has to offer and that we will never settle for second best.  This recognition will also bring much-needed awareness to the ongoing efforts of local law enforcement agencies and their constant fight to keep citizens safe.

CloudGavel wins IJIS Institute 2018 Innovation Award Honorable Mention
On February 7, 2018, the St. James Parish Sheriff's Office and CloudGavel, LLC, were presented with the Honorable Mention for the 2018 IJIS Institute Innovation Award. This award is given to private/public partnerships that work to further the sharing of information among the various groups involved in the Criminal Justice System.
The IJIS Institute is a nationally recognized organization that seeks to help the various entities involved in the Criminal Justice System collaborate, share information and improve their day to day operations by helping implement new technology-based solutions for the various challenges faced by these agencies. The IJIS Institute was originally started in 1999 by the US DOJ, OJP, and BJA as the Industry Working Group. In 2001, the Integrated Justice Information Systems (IJIS) Institute was established as a nonprofit corporation and began focusing its mission on "…having a single voice of the industry in the development of new standards and practices in the justice, public safety, and homeland security sectors." More information on IJIS can be found at www.IJIS.org
From the very beginning of the development of Electronic Warrant Software for use in the State of Louisiana, the St. James Parish Sheriff's Office has been a partner and proponent of the software. From the early days of development, SJPSO has beta tested the various versions of the application, piloted new programs and been a consistent source of ideas for improvements and additional development. The dedication of SJPSO to helping make solutions like CloudGavel available to the Law Enforcement community in Louisiana and beyond is worthy of this recognition.
Sheriff Willy Martin has always been a huge proponent of supporting local businesses.  Because of the unwavering support shown by local leaders like Sheriff Martin, Louisiana's CloudGavel has become the nation's leading Electronic Warrant Solution with more than 7000 users throughout 5 states.
For CloudGavel, the partnership with local agencies like SJPSO has been the driving force behind the dedication to making its Electronic Warrant Solution the best it can be. The team of programmers, developers, administrators and account managers have put their all into this application. The 2018 Innovation Award – Honorable Mention is a great honor and recognition
"It is truly a great honor for our efforts with CloudGavel to be recognized by a group like the IJIS Institute. This reinforces to us how important it is for us to be such close partners with agencies like the St. James Parish Sheriff's Office" – Casey Roussel, CloudGavel LLC
Case Studies
See real results from our users
Technology and Partners
Helping agencies around the country
CloudGavel has become the nations top electronic warrant solution with more than 8000 users throughout 6 states. Our users produce more than 6000 warrants every month in CloudGavel.
Form our blog
The latest on innovation and industry trends
Why choose us?
At CloudGavel, we offer a national award-winning solution backed by a team that's proud to say that we have never lost a customer :
Protect your data

Reduce risk by preventing security breaches with our state-of-the-art technology.

Optimize operations

Improve efficiencies, drive cost out of manual processes.

Empower your employees

Allow your employees to do more and go further.